Free Industrial Laser Solutions for Manufacturing Magazine for qualified professionals.

This magazine :
Provides the most comprehensive coverage in the industry related to traditional industrial laser applications.
Covers newer industrial laser applications, such as measurement, ablation, inspection, micromachining, alignment, sensing, and heat treatment.
Emphasizes using the laser as a manufacturing solution.
Presents expanded news, new products and feature sections.
Is source of timely information on how lasers are being used and will be used in manufacturing from automobiles to microelectronics to packaging and beyond.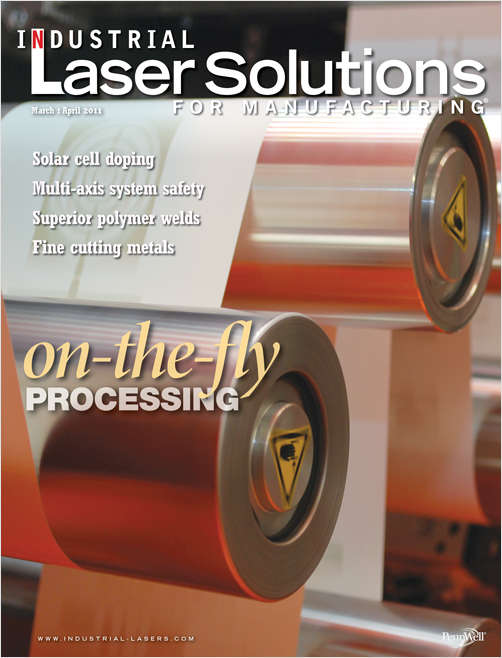 Download Now